1920s, Adrian and Stock, 134 ADRIA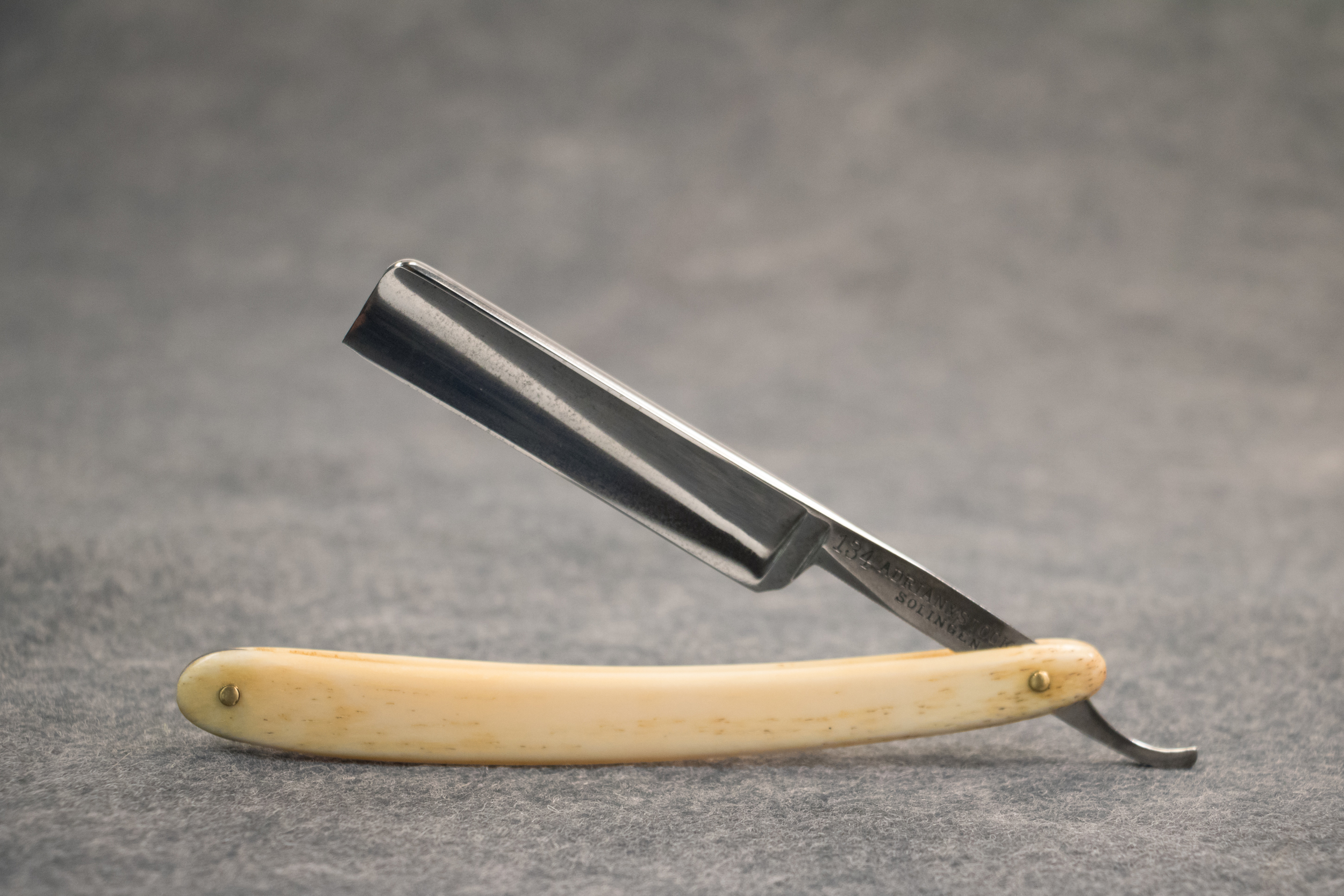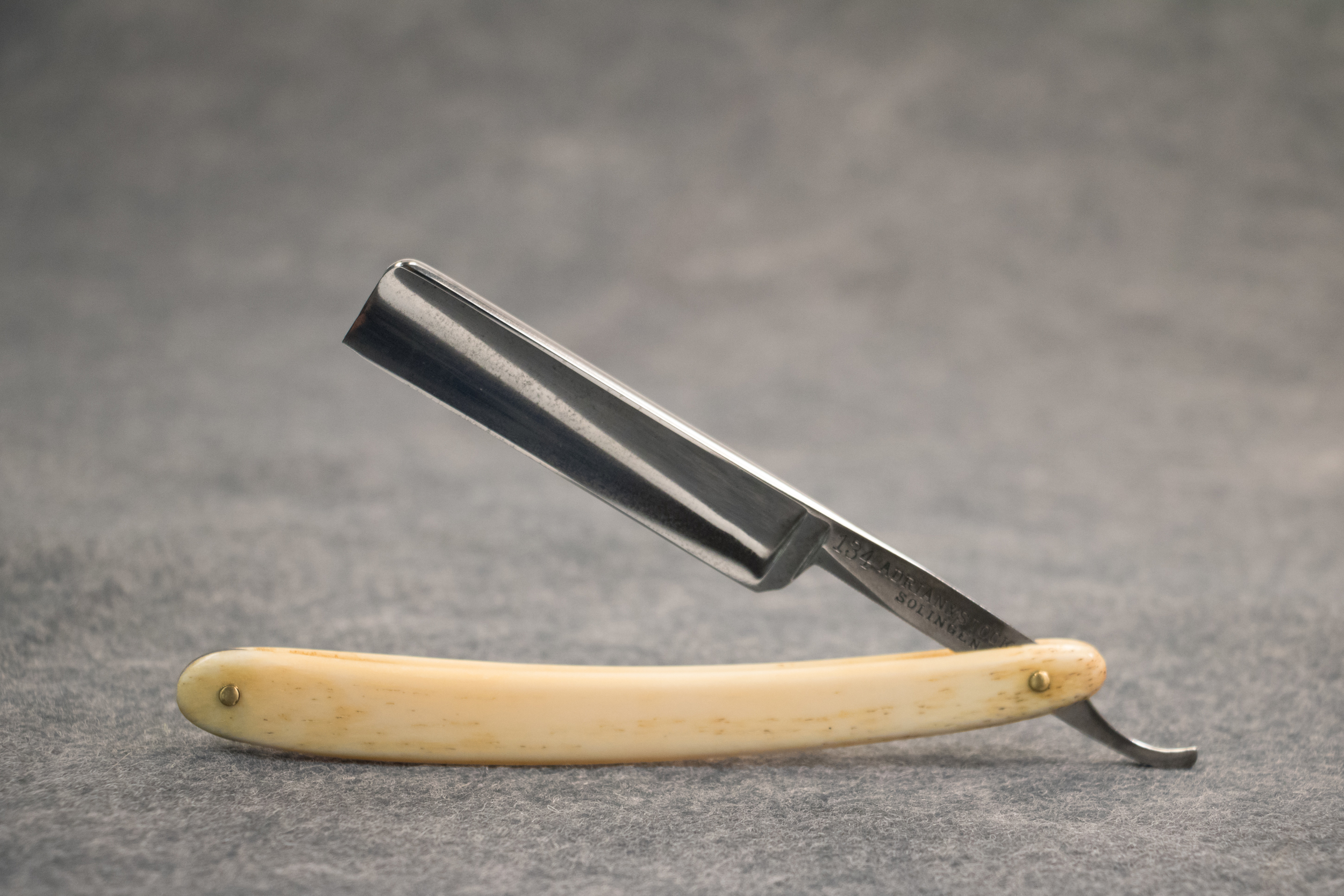 sold out
1920s, Adrian and Stock, 134 ADRIA
Founded in 1895. moving to Solingen, Germany in 1922 and bearing the ADRIA brand name in 1914 this cutthroat is a very nice example of early 20th century German steel. The razor has been brought to a mirror polish.
The scales and wedge are original to the razor. The scales, made of bone and wedge made of Bakelite were carefully un-pinned, cleaned, restored and polished to preserve the history and pedigree of the razor. A crack has been fixed on the razor's back scale which bisects the pin holding the wedge in place. Brass pins were used in the restoration of this razor.
The blade measures 2 and 7/8 inches along the cutting edge with a width of 5/8 inches. The razor's toe is a square point excellent for detailed grooming of facial hair and sideburns or providing an exquisitely smooth, clean shave. The razor's grind is half hollow.
This Adrian and Stock, 134 ADRIA will arrive with a very keen, expertly honed edge, sterilized and ready for it's next shave.
Happy Shaving!