1940s/50s Robeson, ShurEdge, New Science Concave Razor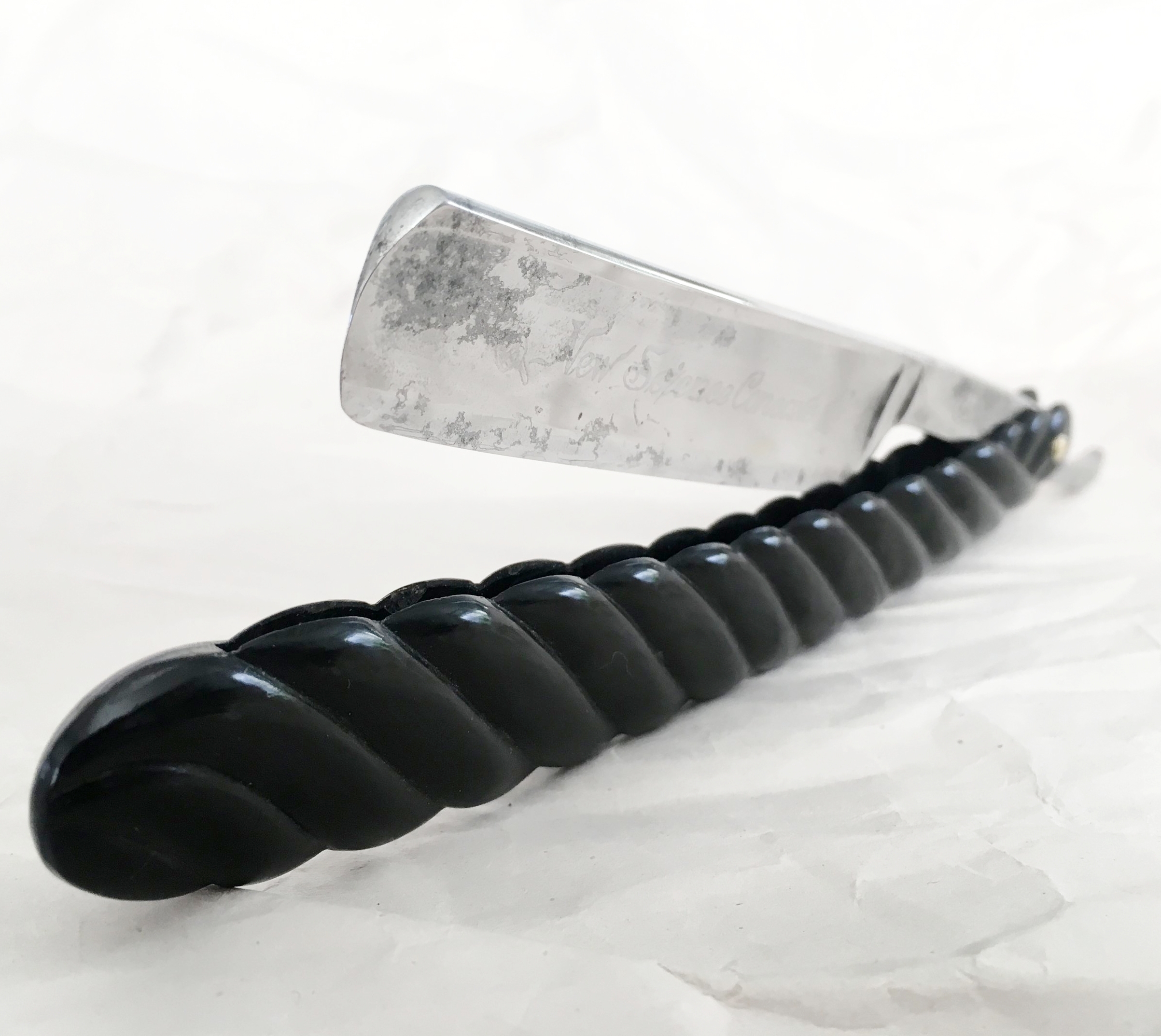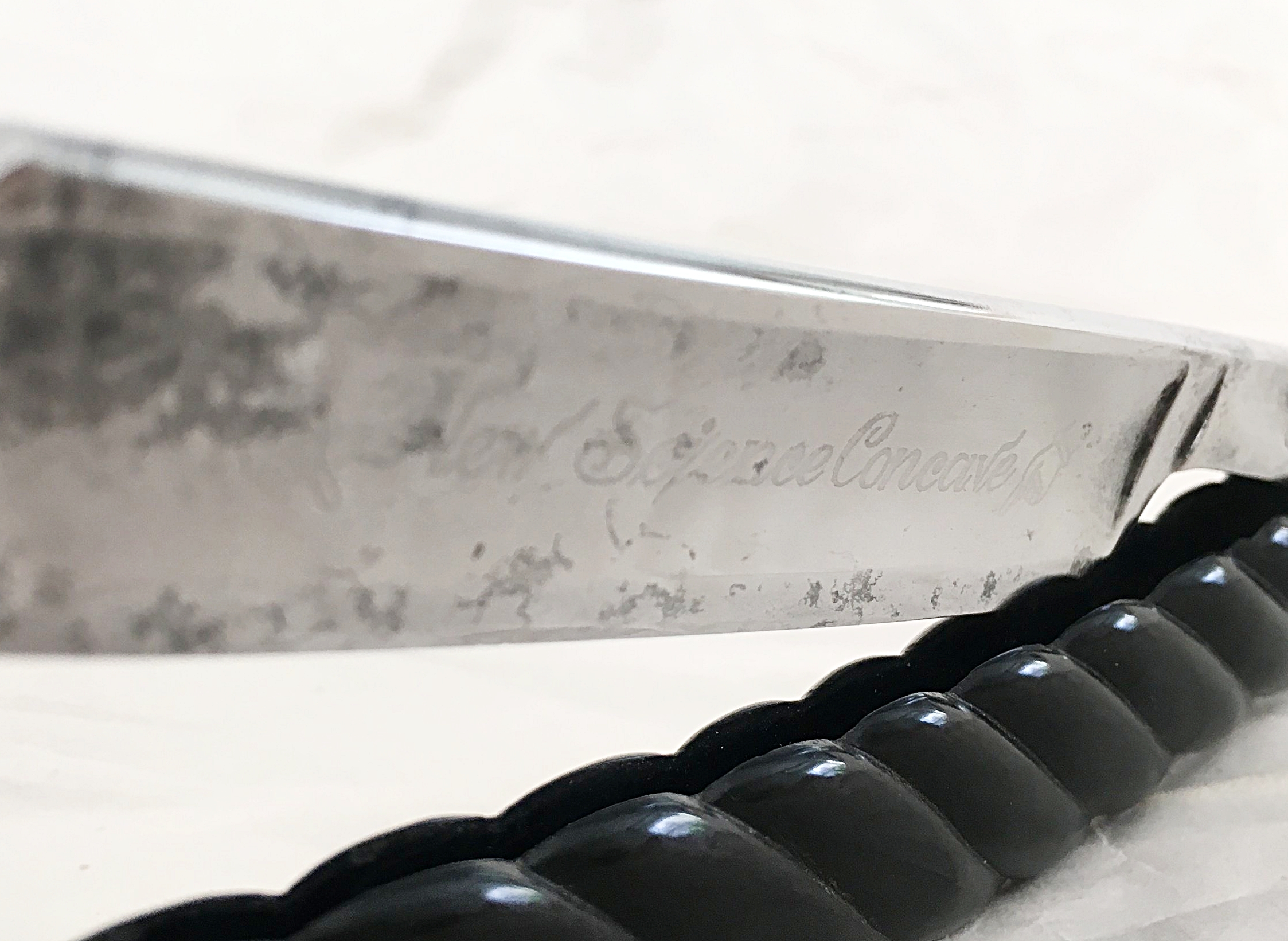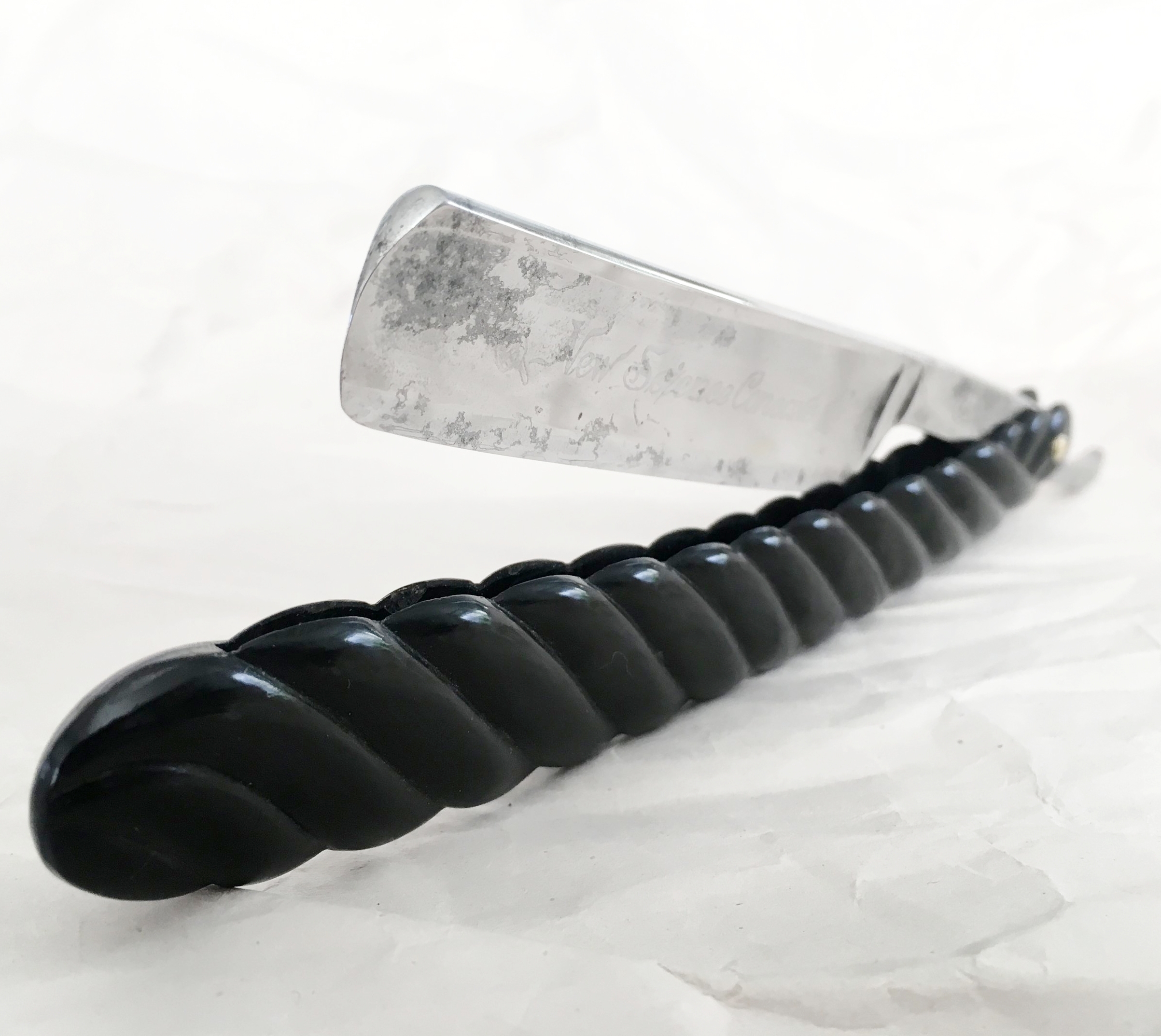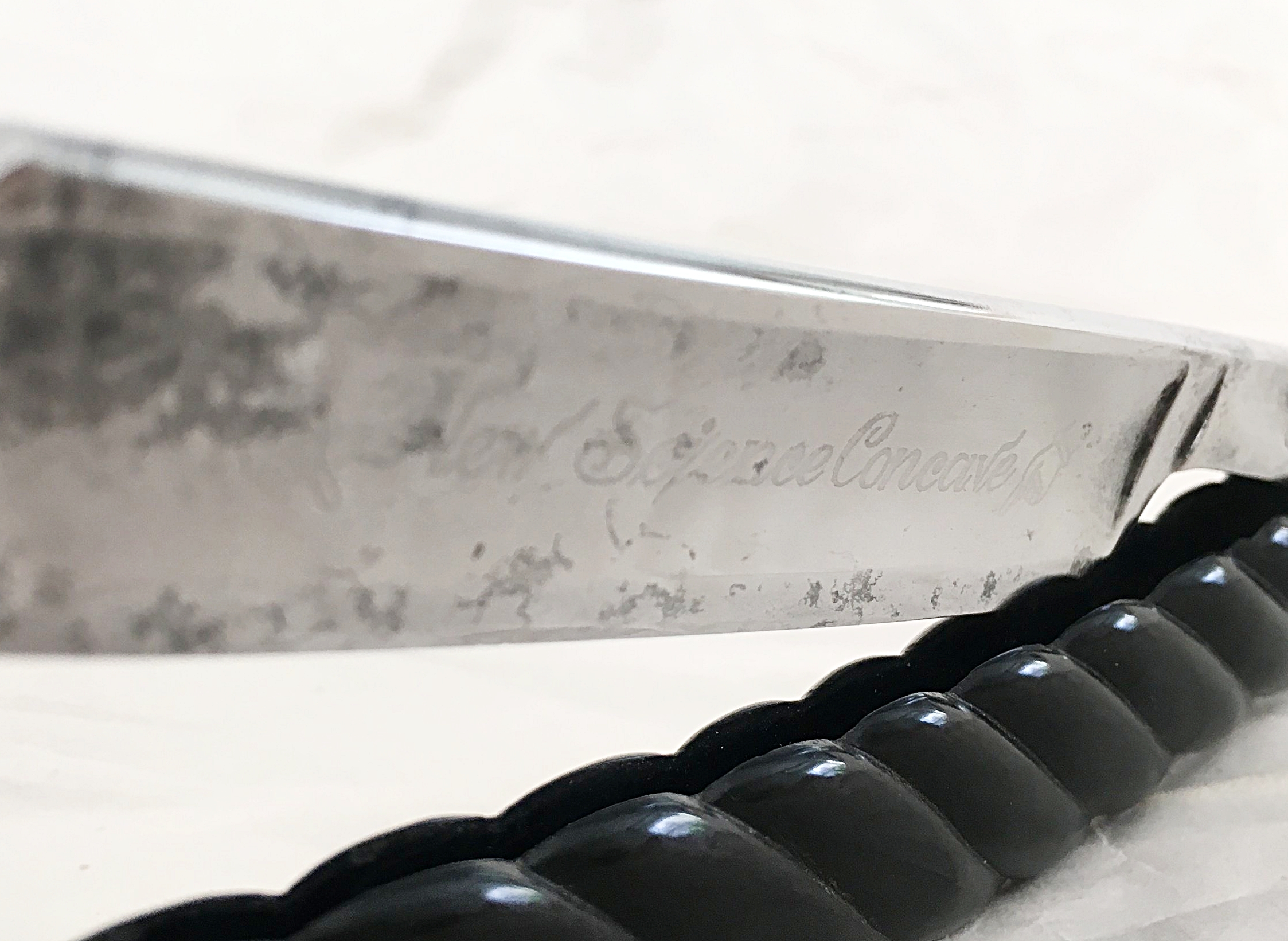 sold out
1940s/50s Robeson, ShurEdge, New Science Concave Razor
This beautiful blade was manufactured by Robeson Cutlery Works of Rochester, New York. Robeson produced cutlery from 1907 through approximately 1991 and used the trademark "ShurEdge" for it's razors.
We believe this razor is from the mid 1900's and has been restored using the original matching blade and scale set. ShurEdge razors are loved by those who own them as they take and hold a wonderfully keen and smooth edge.
The grind quality is half hollow and bears an engraving "New Science Concave Razor" with two hands pointing to the blade's edge one of which is near the toe and the other near the shoulders and heel. The blade has some even hone ware and superficial pitting from the once active rust that has been carefully removed to preserve the engraving and some of the razor's patina. The blade edge is 2 and 6/8 inches in length with a blade width of 10/16+.
The original black, celluloid scales in a rope motif were cleaned, polished and pinned using brass pin and washers.
This razor will arrive expertly honed and sterilized ready for its next shave. We love this piece of vintage shave Americana and hope you do too. Happy shaving!