1941-1942 Burrell Cutlery Co., Top Flight, Shorty Razor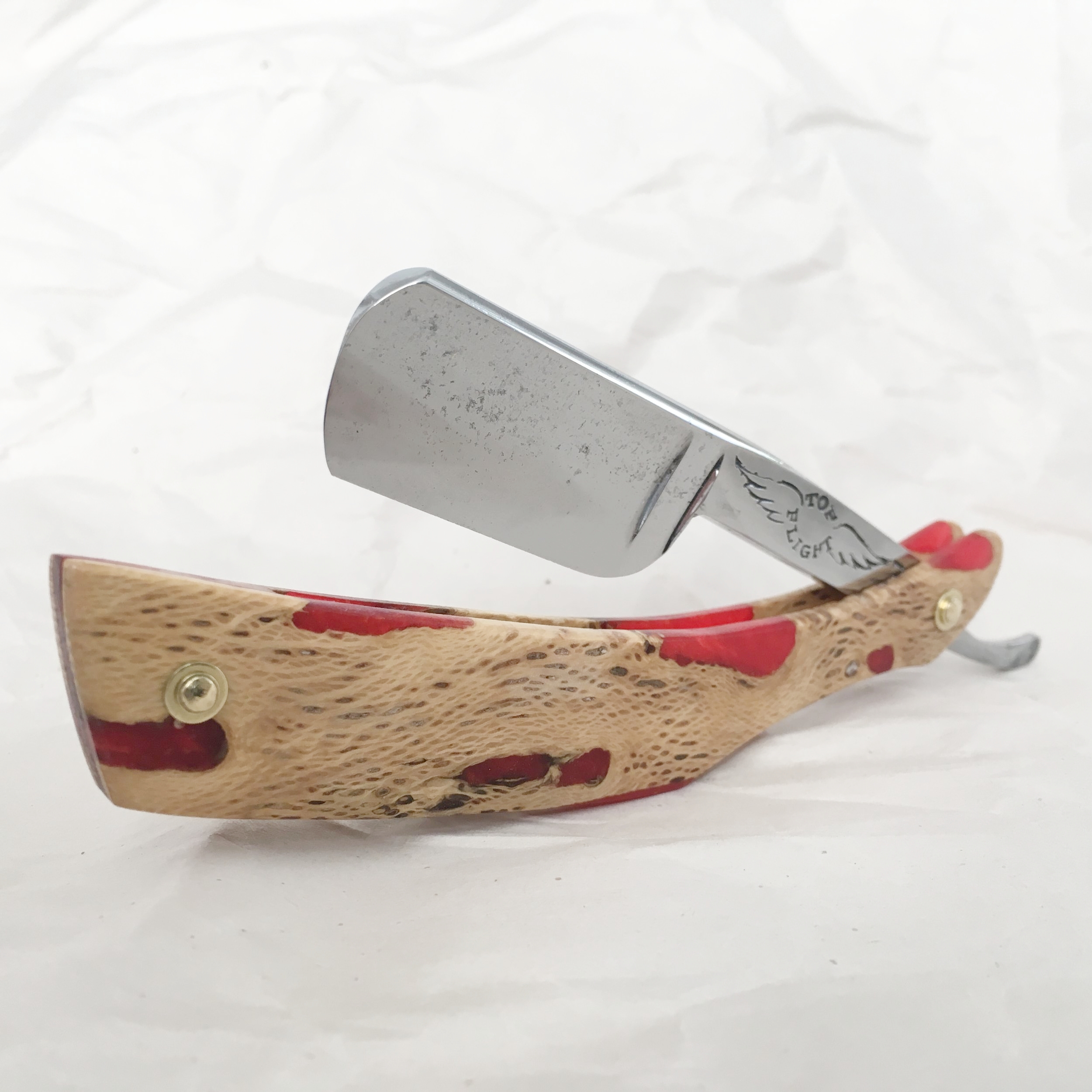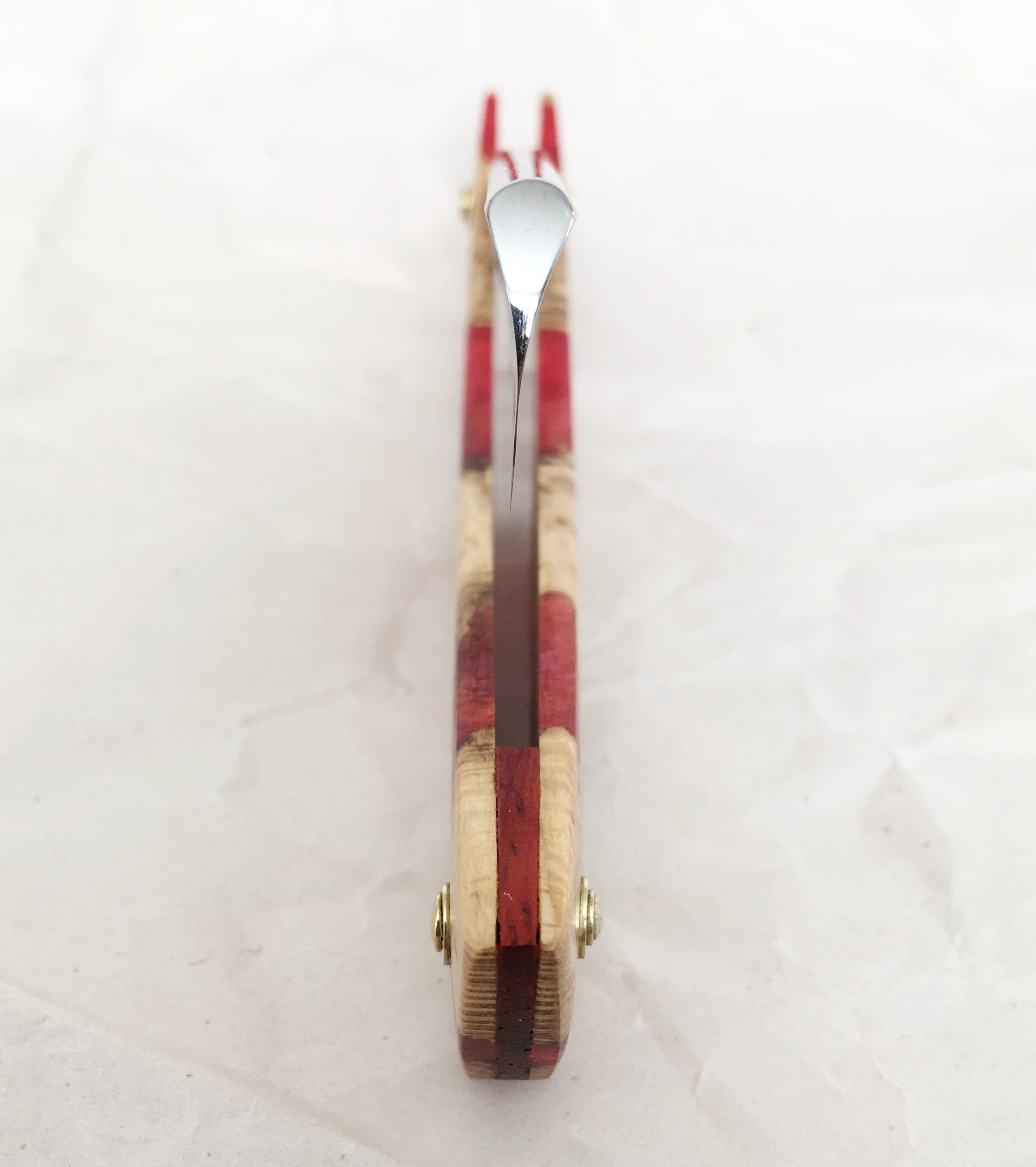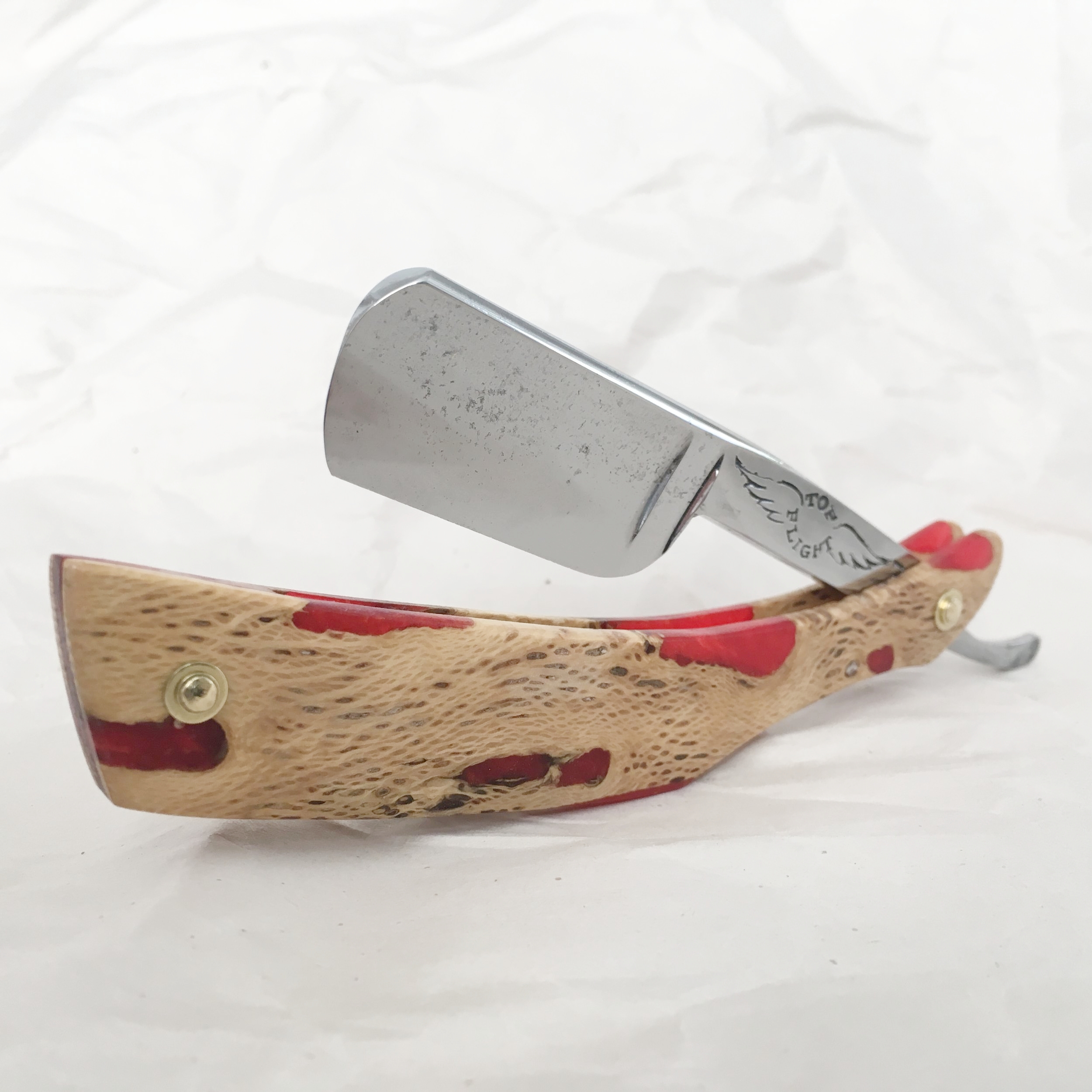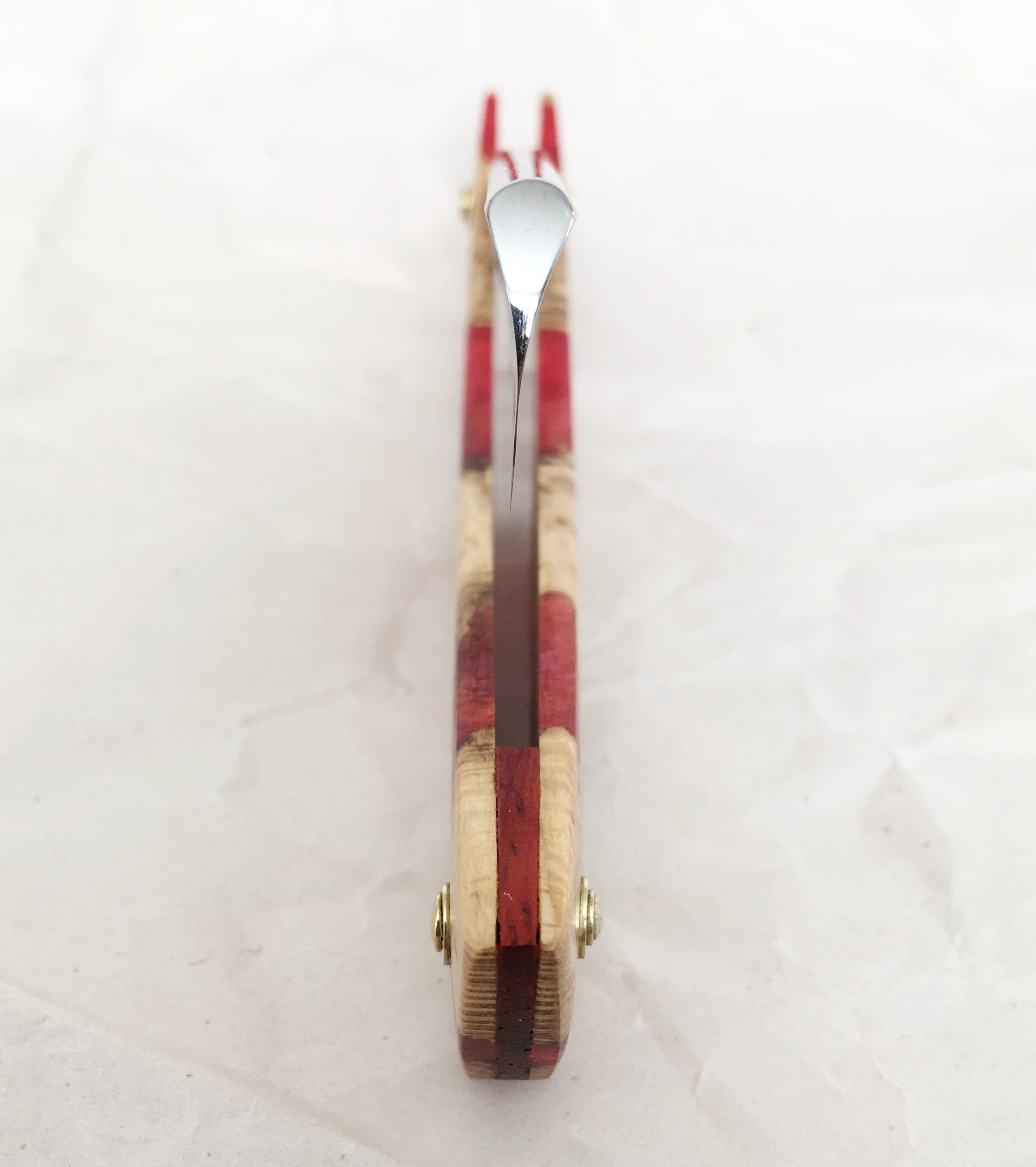 sold out
1941-1942 Burrell Cutlery Co., Top Flight, Shorty Razor
This beautiful little razor was manufactured by Burrell Cutlery Co. circa 1941-1942. Burrell was located at 24 Rockwell Avenue, Elicottville, New York. Harold W. Burrell was the company's president. While the doors were open Burrell Cutlery Co. focused on the production of razors using the trademark "Top Flight."
Top Flight razors are held in high regard for their high quality hollow grind, wonderful edges and smooth shaving characteristics.
This razor was in disrepair as seen in the before photo. Unusable in its found state the razor was restored by removing steel to create a "shorty" razor. With a cutting edge 1 and 1/4 inches in length and a blade width of 6/8 this nimble little razor will be a perfect addition to the shave den of someone who enjoys growing and maintaining a mustache, goatee or beard. With it's small size this razor would do well in a dopp kit while traveling - mind you in checked luggage of course.
We handcrafted custom scales from stabilized cactus that contains translucent and pearlescent red resin. The wedge is African padauk and the scales are buttoned up with brass pins and washers. The wood and cactus have been sealed to protect the materials from water.
All razors are expertly honed and sterilized prior to shipping. We hope you enjoy using this little gem of a razor. We enjoyed saving this one from the scrap pile and with that said we wish you happy shaving!